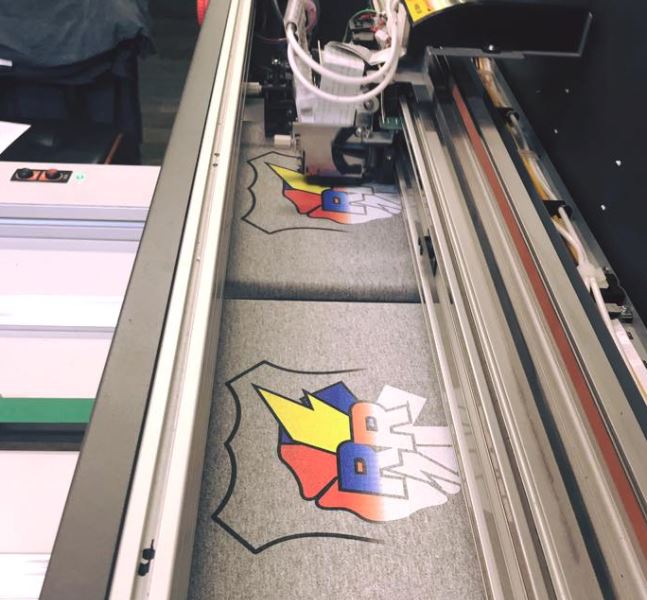 Direct to garment printing came to Graphix Gurus and sister company (Apparel Gurus) about 8 months ago. We have long been involved with various aspects of apparel printing and design but we wanted to control the process and do it our way. We landed on the perfect printer and went to work. It's been an awesome 8 months and orders are flying off printer and press!

What is Direct To Garment Printing?
Direct to garment printing (DTG) is the process of printing directing onto a piece of apparel much like a computer printer prints on paper. You have an endless supply of colors and designs. Where traditional screen printing requires a lot of set up for screens and the press – DTG gets right to work once you have your design. You have no setup cost and aren't limited to a handful of colors in your design. We load your designs, load your shirts, and get them printed! This leads to the ability for 1 off shirts and fast turnarounds.
Online orders are rocking today!

Posted by Apparel Gurus on Tuesday, March 28, 2017
Why use DTG?
As I mentioned above, we see a few great advantages to using DTG:
Low Minimums – you want 1 shirt, we print you one shirt. Great for small teams (softball, baseball, CrossFit competitions, etc), special get togethers, work shirts (Hire someone new? Get them just as many shirts as you need! No inventory.).
It's super affordable! – When you cut out setup costs and minimuns, you can easily get 1-3 CUSTOM shirts for $15-20 a piece depending on the quality of shirt you need.
Full control of design – If you want a full-color picture on a shirt, we can print that! The sky is the limit with what DTG can print!
Fast Turn Around – We can rush jobs to get you shirts in days. If we have a t-shirt in stock, it can even go faster!
Awesome Apparel Options – we have full catalogs of great shirts and apparel. We've printed high-end tanks and tees, the softest hoodies, pants, shorts, work shirts, crew shirts, backpacks, and more. If you want to brand something, talk to us. We can make it happen!
West Michigan's BEST DTG
Holland, Zeeland, Grand Rapids
We take pride in our equipment. We spent a long time finding the printer that would print the absolute best quality and brightest colors.
You also work with a dedicated team to make sure you get the exact piece of apparel you need for your application and that your design looks great. We also offer an online t-shirt designer at ApparelGurus.com so you can design your shirts online, place your order, and get them shipped right to your door.
So don't put off getting some sweet custom apparel for you or your business. Wear your message!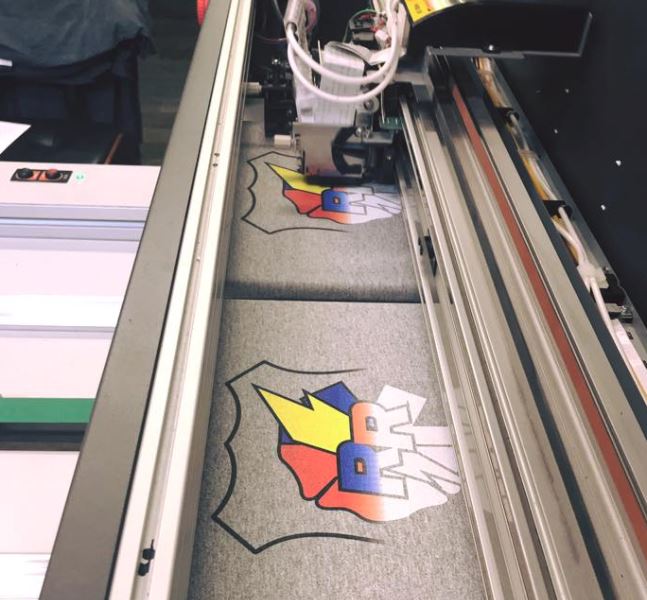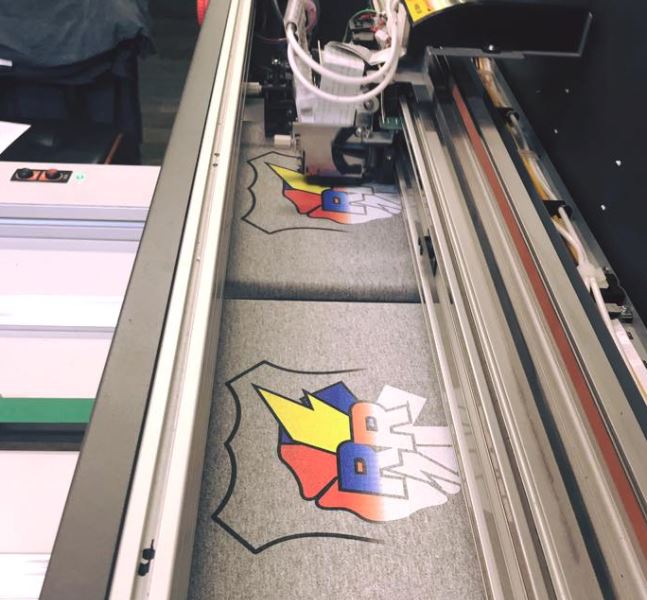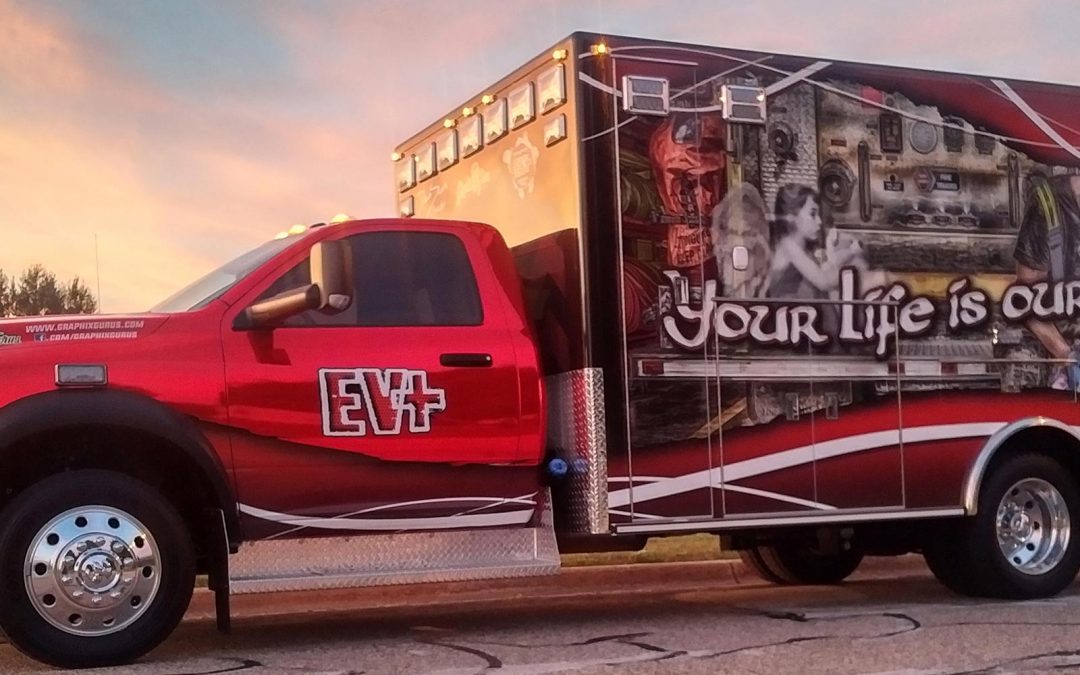 A great write up from the Holland Sentinel. We are so proud to work with great people like EV+, Dan Sun, and Wendy Dawson of the Antrim Township Ambulance Authority.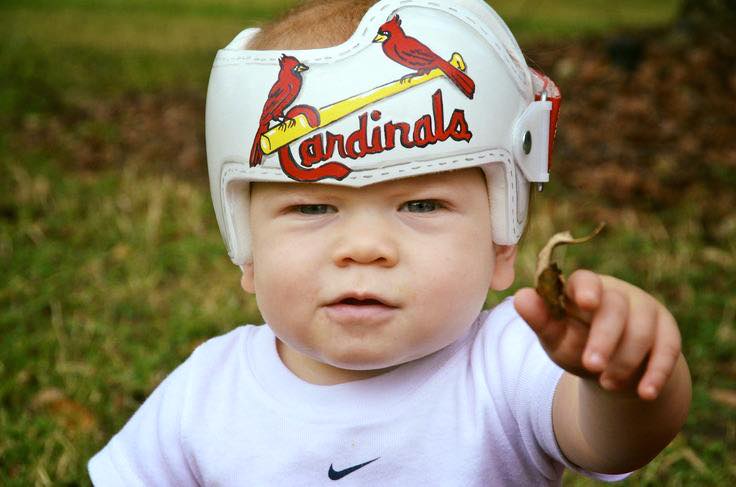 Maybe you have seen a young child around town, while dropping your kids off to school, or at church wearing one of the "helmets" or bands. They help reshape the child's head and skull. They are more and more common. This kids wear them around 23 hours a day, so why not make a statement with it! Let Graphix Gurus wrap it.