Crafting YOU. Creating Art.
We strive on making sure what we work together to create is what you truly need (and stay on budget).  It is important to us not to sell you something that will not work or benefit your cause.  We guide our clients and work collaboratively until you can choose the best solution for you. Graphix Gurus makes sure our customers are 100% satisfied with their projects.  
Michigan Vinyl Wrap Experts
We do vehicle wraps in Holland, Grand Rapids, and West Michigan right. Graphix Gurus takes the time to explain the entire wrapping process, which vinyl is best suited for your needs, and to show you which adhesive is the best for your project. Not all adhesives are created equal! If the wrong adhesive is used it will fail quickly and can even damage your vehicle or wall.
Gurus only use the best…

Graphix gurus
CAR WINDOW TINT & FILM EXPERTS
Custom Vinyl Car Wraps
WITH GRAPHIX GURUS, ITS NOT ONLY THE QUALITY OF THE MATERIALS WE USE, BUT ALSO THE CARE WE BRING TO THE PROCESS ITSELF.
When you work with Graphix Gurus you will see how experience and expertise matters. We know vinyl, we always use the proper adhesives, our designs can't be beat, and we stand behind our work.
Finally, a company that creates amazing designs, uses the absolute best materials, and has the experience to do it right.
Zeeland, Holland, Grand Rapids
We can make it
We wrap like a king!
What an amazing year! The Gurus would like to thank you for being a part of our 2018. We have big plans in store for 2019 and are continuing to set our sets of providing our clients the absolute best! To follow all the action, make sure you LIKE the Graphix Gurus Facebook page!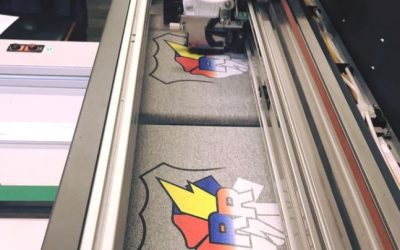 Direct to garment printing came to Graphix Gurus and sister company (Apparel Gurus) about 8 months ago. We have long been involved with various aspects of apparel printing and design but we wanted to control the process and do it our way. We landed on the perfect...
read more
Contact A Guru
We believe in CRAFTING YOU. Making this the experience of turning your ideas into works of art. There is no question too big or too small.
So contact us a Guru and let's explore your needs and vision. Your satisfaction is our highest goal and we know we will not only create something awesome, but it will serve your purpose and be a great value.